Days of '47 KUTV Pops Concert
When
Friday - July 11, 2014 @ 7:30pm
Saturday - July 12, 2014 @ 7:30 p.m.

Where
Abravanel Hall
123 West South Temple
Salt Lake City, Utah
Conductors
Sterling S. Poulson, conducting
CW2 Denny Saunders, conducting
Featuring
Choral Arts Society of Utah
Utah National Guard 23rd Army Band
David Osmond
Clive Romney and Willingly
Highland Drive

Performing
Great American Favorites from Broadway to Patriotic
Presented By
KUTV 2News &
Sorenson Legacy Foundation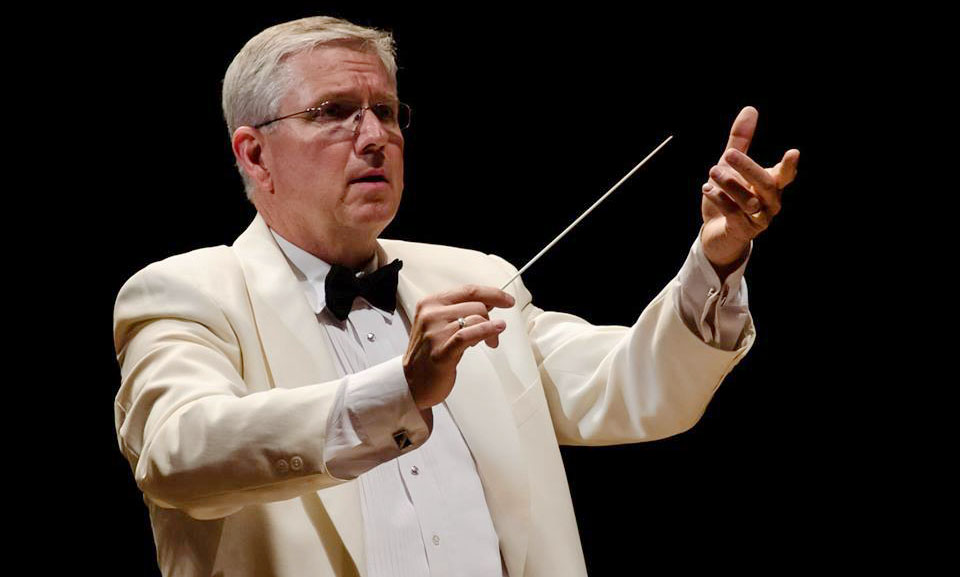 About
Sterling Poulson, music director and conductor of the Days of '47 KUTV Pops concert since 1996, invites you to join the Choral Arts Society of Utah Master Chorale and the Utah National Guard 23rd Army Band, CW2 Denny Saunders conducting, for two great nights of fabulous patriotic music! This year our concert features special guest artist David Osmond and two of Utah's great local artists to ignite the pioneering spirit; Highland Drive, a capella and barbershop quartet, and Clive Romney and Willingly with Utah Pioneer Heritage Arts.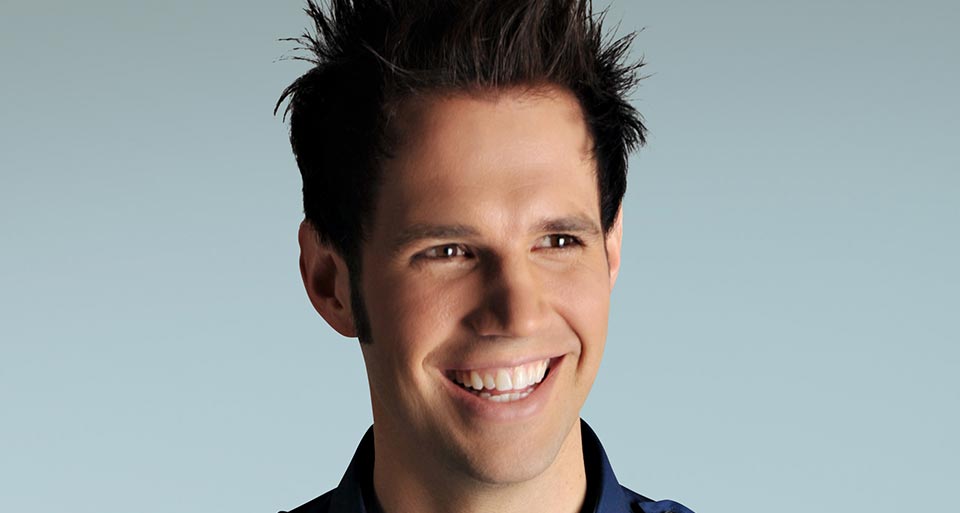 David Osmond has had some incredible highlights in his career as an entertainer, from performing onstage at Wembley Arena to singing at Harpo Studios for Oprah. David was chosen to host a BYU Produced Television competition Show, "STARBIZ," that benefited numerous Non-Profit Charities, and he was featured on FOX's hit TV show American Idol in 2009. David has also had the chance to recently perform alongside artists such as David Archuleta, Take 6, The Jonas Bros, Michelle Branch, Stevie Wonder and The Eagles. David was also voted the "2011 Artist of the Year" from Stereofame.com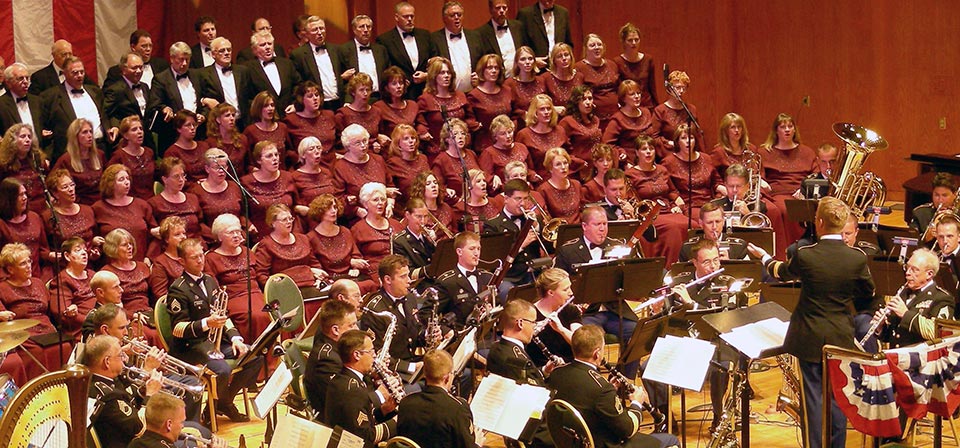 Under the direction of CW2 Denny Saunders, the Utah National Guard 23rd Army Band has a rich and wonderful history as an internationally renowned Military Band of the highest caliber. Organized in 1924 to provide music for military ceremonies, the Band was invited by the Mayor of St. Petersburg, Russia, and the U.S. State Department to perform a series of joint concerts with the Leningrad District Army Band during the summer of 1992. In 2004, the Band traveled to Germany to welcome home soldiers from the Middle East. Over the years, the band has performed numerous concerts with the Choral Arts Society of Utah, celebrating Armed Forces Day.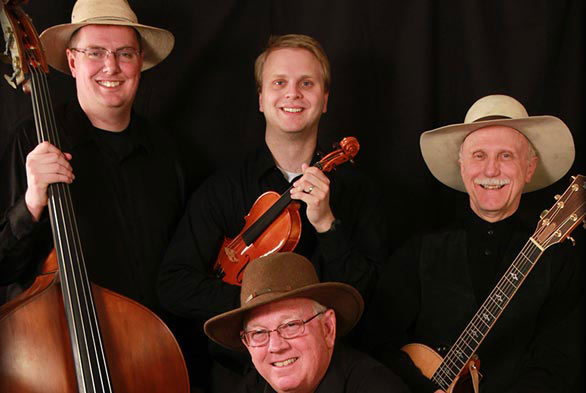 Clive Romney, Pearl-Award-winning recording producer, composer, storyteller, teacher and performer, serves as Executive Director of Utah Pioneer Heritage Arts. Utah's pioneer band "Willingly" plays music that honors the pioneers. Their love of great stories and the legacy of their ancestors makes them do what they do out of love. "Willingly" is Clive Romney on guitar and vocals, Nathanael Davenport on bass and vocals, Bob Morphis on percussion and vocals, and Curtis Woodbury on fiddle.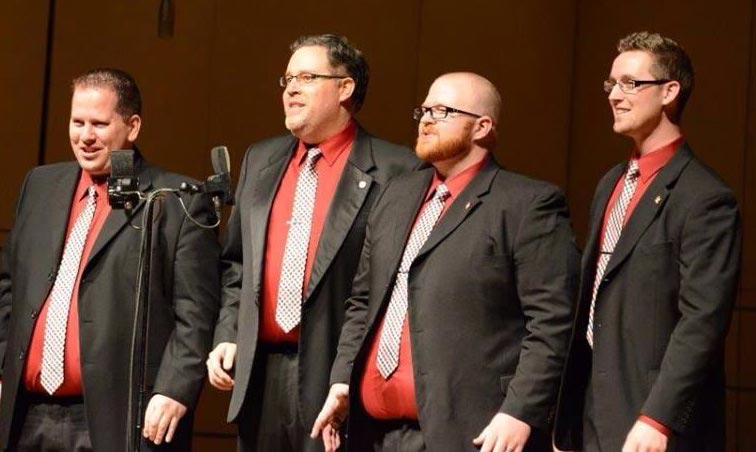 Highland Drive has been singing together for the past 5 years in Utah Valley. Previously known as Hangtime, they were named the 2008 Rocky Mountain District (RMD) Novice Quartet Champions. They were recently named as the 2014 RMD International Quartet Representative to the Las Vegas Convention this July.
Now in its 28th year, The Choral Arts Society of Utah Master Chorale's 110-voice mixed choir is based in Salt Lake City. Many of their performances are benefit concerts for schools and organizations providing humanitarian services to local areas. See a complete listing of the choir's upcoming performances at www.casu.org and be sure to "like" them on Facebook!
FREE Tickets by Mail
The concert is FREE to the public, but tickets are required. Beginning June 1st, send a self-addressed stamped envelope to the address listed below. Please indicate which night and how many tickets you are requesting. Doors open at 6:30 p.m. Those without tickets will be seated on a first come, first served basis after 7:15 p.m.
POPS TICKETS
PO BOX 2623
Salt Lake City, UT 84110
Free Tickets for Pickup
Tickets are also available NOW for pickup at Daynes Music at the following address. Limit 6 tickets per request.
Daynes Music
6935 S. State
Midvale, Utah
For more information:
call: 801.363.9708
or email: spoulson@comcast.net